The first Chinese-built Goss Magnum Compact newspaper press has become the first to be offered on the secondhand market.
ImPressions Worldwide are selling the three-tower, all-colour single width press from Express Newspapers in Sri Lanka.
It is the first of the revolutionary Magnum Compact line to have been built by Goss Graphic Systems China in Shanghai. The first-ever Magnum Compact – installed at Condé Nast 'sister' company Advance Publications in Staten Island, New York – having been built in the US.
The flexible all-colour press design caused a sensation when it was launched, leveraging plate-changing automation from Goss' heatset presses. Colombo-based Express Newspapers told GXpress at the time, that an advantage would be the ability to remove plates after a partial run, and then replace them to continue later.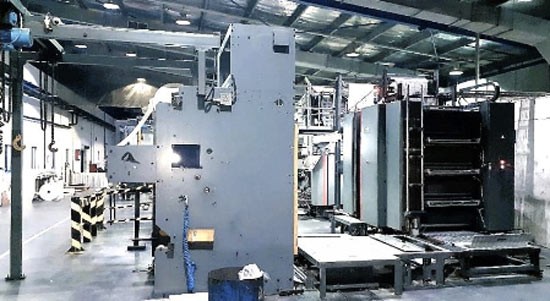 The design enables plates to be loaded in advance of a plate change while the press was running, and two towers could be paired for non-stop production.
ImPressions Worldwide says the 45,000 cph press includes an N45 half-page folder, automatic zero-speed splicers and a shaftless press drive and control system.
The cut-off is 546mm, with a maximum web width of 889mm. Part of the design is that inker modules move away from cylinder modules for maintenance.
The new design caused considerable interest when details of its were first published by GXpress following mentions at a print conference.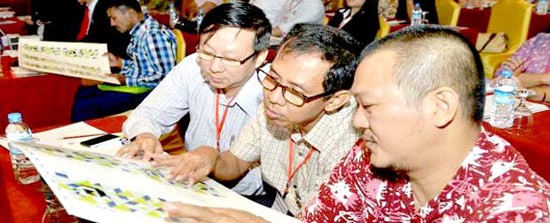 Among visitors to Sri Lanka were members of the German VDMA engineering association, which held a three-day seminar in Colombo (pictured) after visiting Myanmar.
Goss announced the sale of the first Magnum Compact – to Advance Publications in New York – in February 2014, following private showings of the much-anticipated design. The six-tower version was initially shoe-horned into an existing two-level pressroom with its towers in the former reelstand level and the folder on the floor above. It has since been moved to a different site.
Another is at Community Impact in Pflugerville, Texas.
GXpress has so far been unable to confirm the background to the Sri Lanka sale.
Peter Coleman